The Hatpin Menace – ep. 6
Podcast: Play in new window | Download (Duration: 34:33 — 12.4MB) | Embed
Subscribe: Apple Podcasts | | More
Wherein we consider the point of hatpins.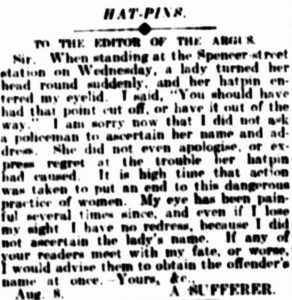 Argus (Melbourne), 9 August 1911, p. 14, col. 4
Or read the whole page here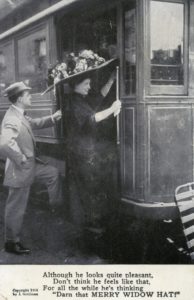 A comic postcard from 1907.
I found it at http://whatsinthetrench.weebly.com/blog/archives/09-2016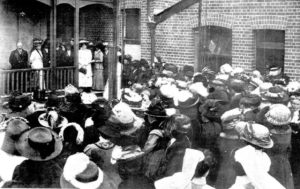 Here's some hats, at the opening of the new nurses' quarter, Queen Victoria
Hospital, Melbourne – from the Weekly Times,  15 April 1911, p. 27
Take a look here at other photos from this terrific illustrated newspaper.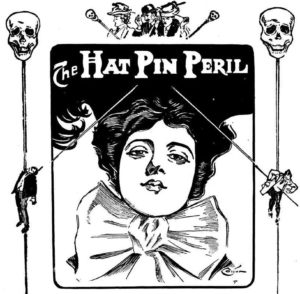 The World's News (Sydney), 11 May 1907, p. 1
Read the story here.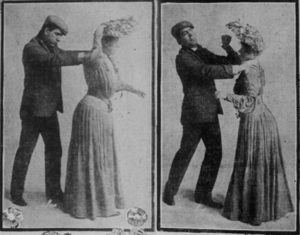 'Here's something for you!' The hatpin in self-defence.
Image: Wikimedia Commons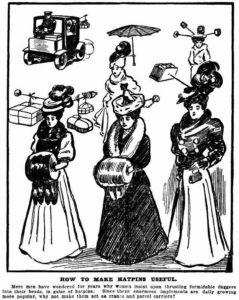 How to Make Hatpins Useful
Evening News (Sydney), 16 March 1907, p. 10
Click here to see it on the page.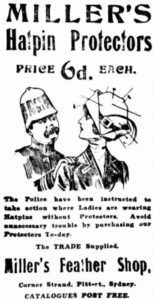 A head like a Sputnik
Evening News (Sydney), 23 May 1912, p. 11
See it here among other ads of the day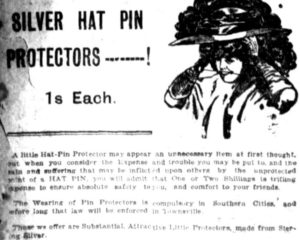 Townsville Daily Bulletin, 17 October 1912, p. 2
See all the Townsville news here