Agnes & Geraldine – Season 2: ep. 1
Podcast: Play in new window | Download (Duration: 30:31 — 11.0MB) | Embed
Subscribe: Apple Podcasts | | More
Wherein we drill down on a fin-de-siècle folly.
Welcome to Season Two of Nothing on TV. Here's how it begins…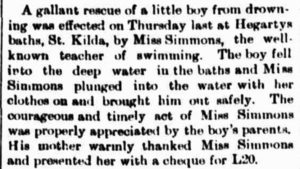 Herald (Melbourne), 19 February 1887, p. 2, col. 7
Read the article in situ here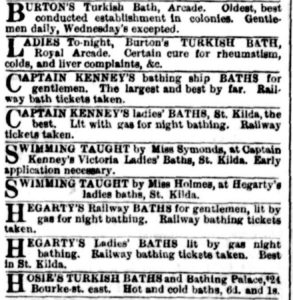 Argus (Melbourne), 3 February 1882, p. 8, col. 5
Could the 'Miss Symonds' teaching swimming at Captain Kenney's
ladies' baths have been our Miss Simmons, lately transplanted from Blueskin Bay, NZ?
Dive into the aquatic adverts here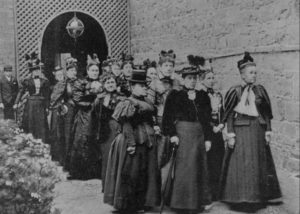 Whither Miss Simmons? Might she be among this circa-1880s deputation
of Victorian suffragists?
Photo courtesy Victorian Women's Trust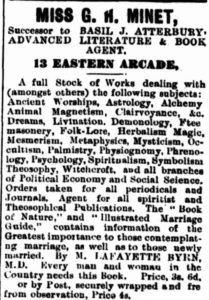 Oakleigh Leader, 20 August 1892, p. 8, col. 5
Or take a look for yourself here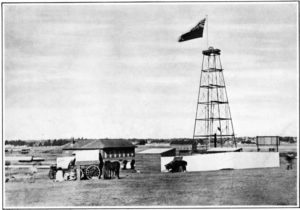 The Red Bluff coal mine, 1895. 'Helena' the steam engine lived in the shed
to the fore of the poppet-head.
from John Butler Cooper's The History of St Kilda, vol. 1, 1931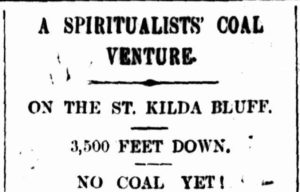 Argus (Melbourne), 16 December 1895, p. 5, col. 2
Read the full report, revealing the Misses Simmons and Minet's part in the
venture, here
And finally, be sure to take a look at Papers Past , the National Library of New Zealand's
fabulous digital repository of historical newsprint and more.